Photo Gallery: Page 12
Viewer-contributed Photos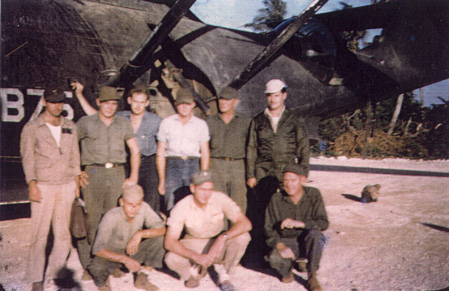 PPC Lt (jg) Francis H. Clifton with flight crew of VPB-23 on Guam, 1945. Co-pilot Bartow R. Brown (standing far right), Co-pilot David Parks (front center)
(Source: Francis H. Clifton)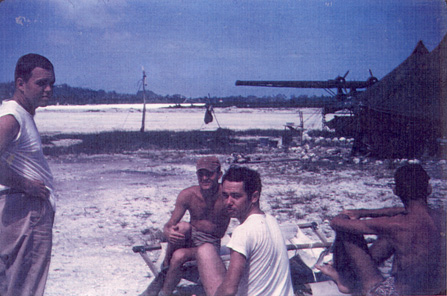 VPB-23 pilots on Pelelui, 1945. From left: David Tenney, R.C. Aldrich, Francis H. Clifton and Bill Clark. Note wash stand and Lister water bag in front of the tent.
(Source: Francis H. Clifton)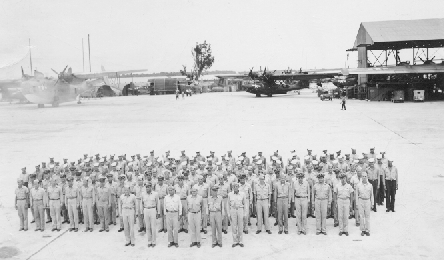 Photo of VPB-33 squadron
(Submitted by: Bearl Nichols)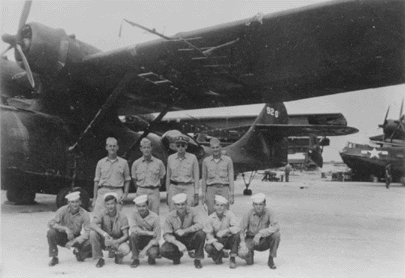 Like the prior photo, this VP-33 photo was taken on Manus in Admiralty Islands prior to reassignment to the States in early 1945. Bearl Nichols (second from the right) contributed this photo.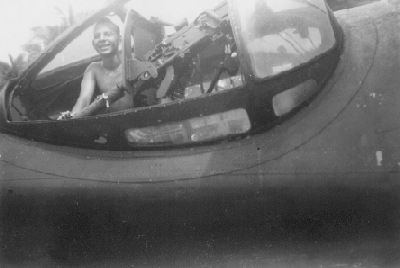 Bearl Nichols, gunner, in his blister window. He is getting ready to go on a sub patrol out of Leyte Gulf in the Phillipines, in 1944.
(Submitted by: Bearl Nichols)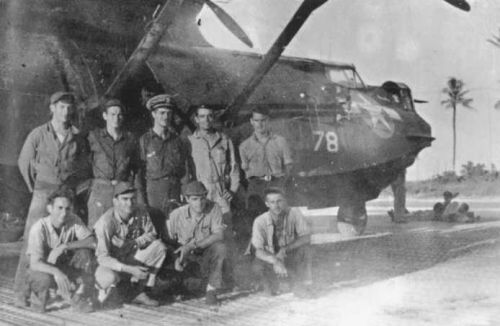 PBY-5A from VP-44, BuNo 48278, on January 12, 1945. Picture was submitted by N.A. Schneidewind, AMM1c, who is in the front row, far right. His plane has just returned from Mindoro, where they witnessed a U.S. ship being sunk by a kamikaze.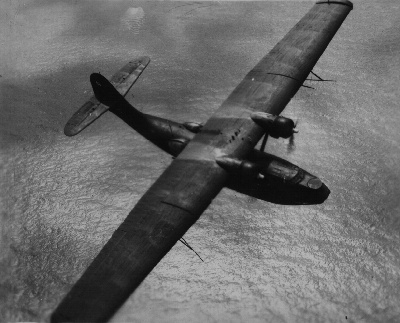 (From the collection of VP-11 pilot Donald E. Smith)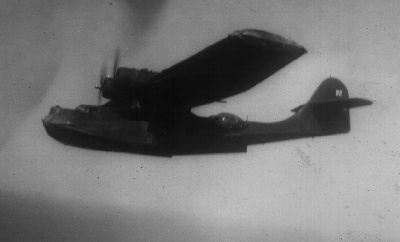 (From the collection of VP-11 pilot Donald E. Smith)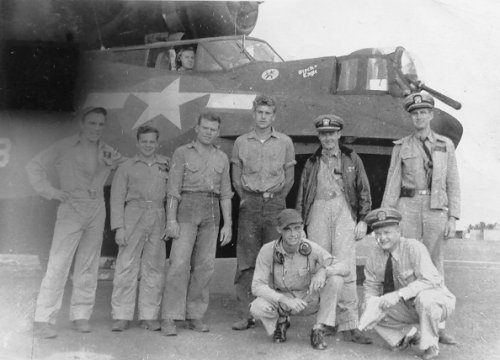 Squadron VPB-71, BuNo #46517-E-68. The "Black Eagle" Crew #8
left to right: Lt. A.O. Turner, Lt.(jg) Morken, Nav.Ens.Greene, Plane Capt.L.E.Rearden, Sr. (in cockpit)
2nd. Mech.G.A. Barrett,1st Radioman H.P.Lawrence, 2nd. Radioman H.A. Blencoe, Ord.W.W.Oerrin, Bomb. H.S. Peterson.
(Submitted by: "Dink" Rearden, Jr.)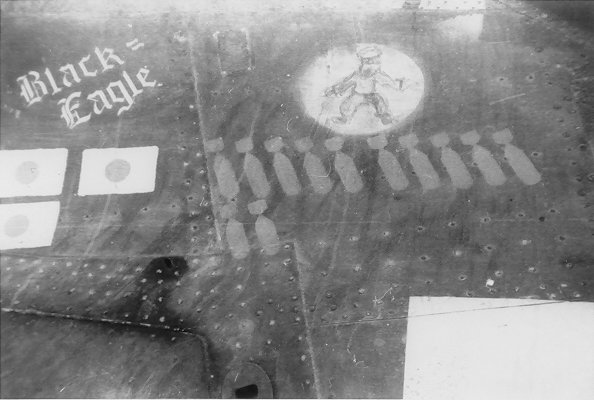 Markings on the side of the "Black Eagle" (see previous photo).
(Submitted by: "Dink" Rearden, Jr.)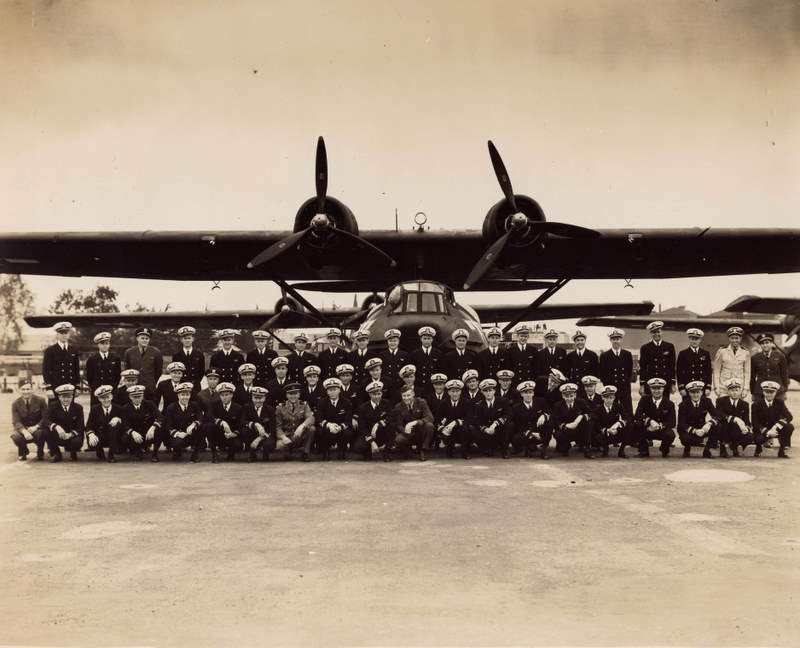 Squadron VPB-71 in San Diego in the fall of 1944.
(Submitted by: Joe Roseberry, whose father is seventh from the left in the bottom row.
Update: Lt Commander Donald D. Roseberry died on Feb. 16th 2012, he was 95.)
Go to Photo Page
#1 - #2 - #3 - #4 - #5 - #6 - #7 - #8 - #9 - #10 - #11 - #12 - #13