Photo Gallery: Page 10
Black Cat Mascot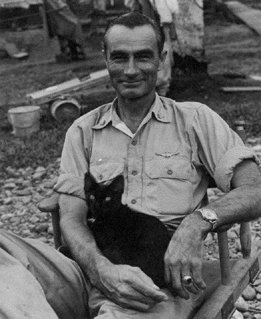 VP-12 Squadron CO, Commander Clarence Orville Taff and black cat mascot "Yardbird". VP-12 was the original Black Cat Squadron, and was based at Guadalcanal starting in December of 1942. Many other squadrons would follow in their footsteps.
(Mrs. Warren S. Pittman collection) (Source: "Black Cat Raiders of WWII" by Richard C. Knott)
The following photos are from the VP-12 squadron tour book. The quality is very poor due to my copy being a multiple-generation photo copy. If anyone has a clearer copy, PLEASE let me know.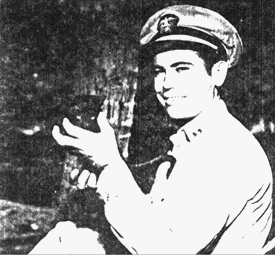 Yardbird (the VP-12 mascot) as a young cat, being held up for the camera.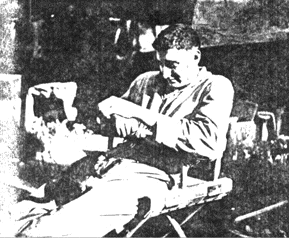 A VP-12 crew member takes a cat nap with Yardbird napping on his lap.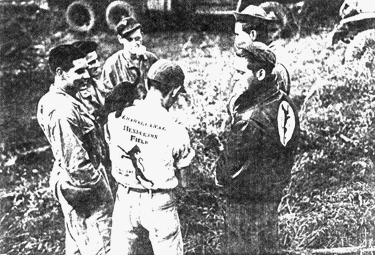 The VP-12 logo is seen on the shirts and jackets of these original Black Cat crewmen, with Yardbird climbing on the shoulder of the man whose shirt reads "Guadalcanal - Henderson Field".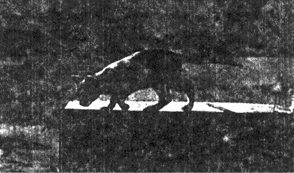 A young Yardbird on the prowl.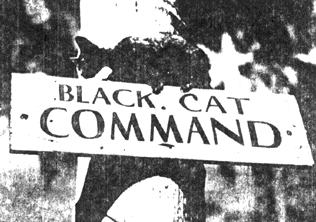 Yardbird personalizes a signpost on the island of Guadalcanal.

Go to Photo Page
#1 - #2 - #3 - #4 - #5 - #6 - #7 - #8 - #9 - #10 - #11 - #12 - #13