Painting Gallery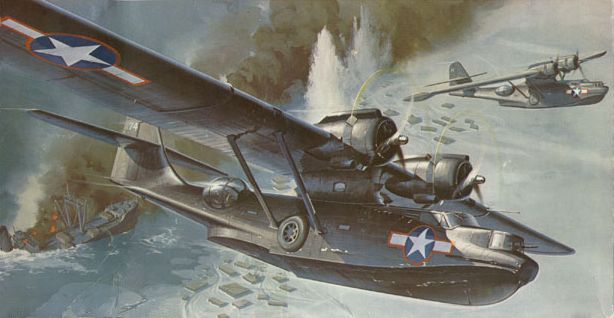 Cover painting of Revell's PBY-5A 1/72 model kit (1969). Note the red surround to the national insignia: this was only used for a few months during 1943.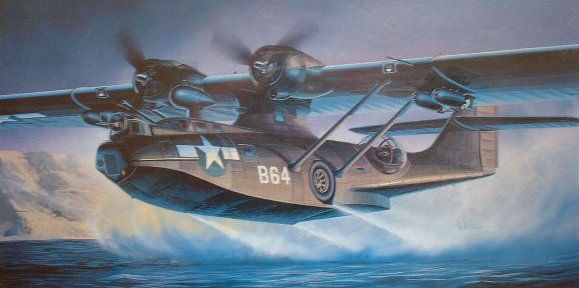 Cover painting of 1/72 Academy PBY5A Catalina model kit


Detail of cover painting of Squadron/Signal's publication
Walkaround PBY Catalina


Color profile of VP-34 PBY #69. This is the same aircraft shown in the photo on Photo Page #5.
(Source: PBY Catalina in Action by Squadron/Signal Publications)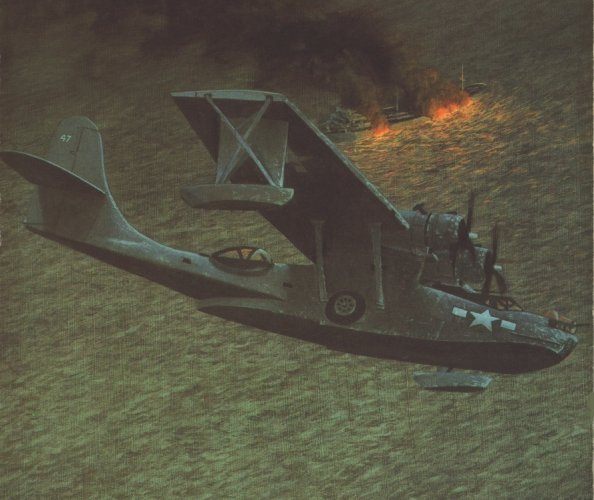 Cover painting of the 1st edition of Mel Crocker's
Black Cats And Dumbos / WWII's Fighting PBYs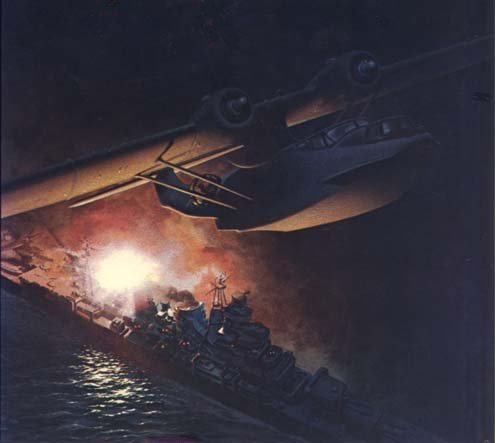 Cover painting of the hardback edition of Richard C. Knott's
Black Cat Raiders of World War II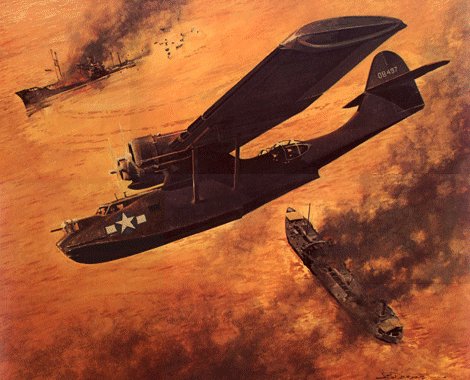 Cover painting of Robert W. Hayes'
Bless 'Em All


This PBY-5A Black Cat painting from an unnamed source was sent to me by a visitor.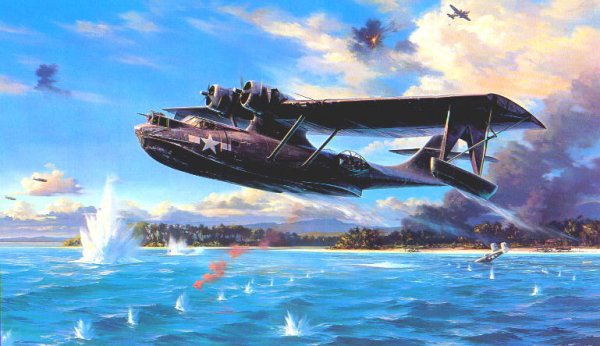 "Flight Out of Hell" by Nicholas Trudgian. Lt. Nate Gordon's Black Cat takes off after having rescued the downed crew of a B-25 bomber. The PBY is under fire from Japanese ground units on the nearby island. Gordon received the Medal of Honor for his rescues that day. For more information on this event, read about it in the History section.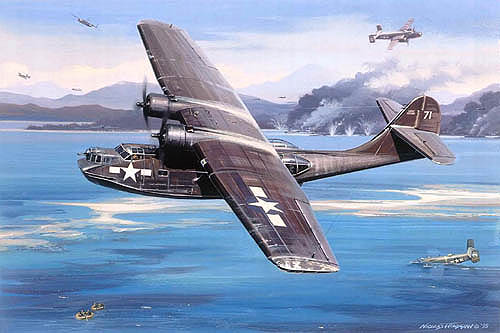 "Black Cat Rescue" by Nicholas Trudgian. This is another representation of the same Nate Gordon incident shown in "Flight Out of Hell" (above).